Udaariyaan: Love is in air for Tejo and Fateh (Upcoming Twist)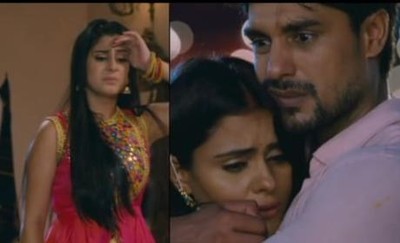 Udaariyaan: Love is in air for Tejo and Fateh
In the upcoming episode of Colors show Udaariyaan is going to witness interesting twist ahead.
It is currently seen that Tejo and Fateh are enjoying their outing while Jasmine is still confident that Fateh loves her.
Meanwhile, they meet a group of youngsters who ask them if their marriage is arrange or love to which Fateh replies love marriage.
Not only he calls it love marriage but Fateh also narrates their story beautifully calling Tejo his Heer.
Fateh starts developing feelings for Tejo
Tejo accidentally gets drunk and she asks for one more glass of juice.
After getting drunk Tejo starts dancing in the tunes of "Tum hi ho bandhu" and asks Fateh to join her.
Tejo expresses her feelings for Fateh and hugs him while Fateh holds her tight.
On the other hand, Jasmine is going mad thinking that Fateh is out with Tejo.
Stay tuned for more updates only on SerialGossip.com
Latest Udaariyaan Updates