Mehndi Hai Rachne Wali: OMG! Raghav to finally say 'I Love You to Pallavi' (Upcoming Twist)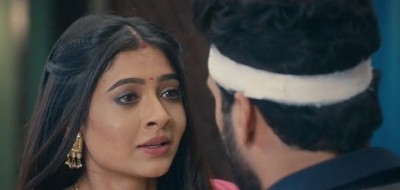 Mehndi Hai Rachne Wali: OMG! Raghav to finally say 'I Love You to Pallavi'
Star Plus show Mehndi Hai Rachne Wali has always kept it audience gripped to their seat with its engaging yet progressive storyline.
It was earlier seen that Mandar has made entry in Raghav and Pallavi's life.
The story is going to move towards the memory loss drama of Mandar and he will be seen shifting to Pallavi's house.
Besides, Raghav realizes his love for Pallavi and he does not want to lose her.
Raghav decides to confess his love to Pallavi without wasting any time.
Pallavi in surprise with Raghav's confession
Raghav finally tells Pallavi that he loves her leaving Pallavi surprised.
You will get to see something truly unexpected in the upcoming episodes of the show.
Will Pallavi confess her feelings to? Do not miss the next big twist, so make sure to read the new updates only on SerialGossip.com
Latest Mehndi Hai Rachne Wali Updates