Barrister Babu: Saudamini to stop Anirudh from saving Bondita in danger (Upcoming Episode)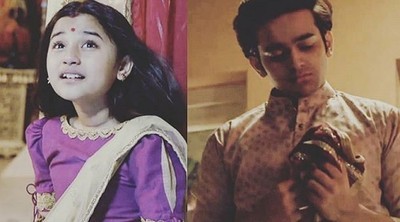 Barrister Babu: Saudamini to stop Anirudh from saving Bondita in danger
Popular TV serial 'Barrister Babu' is seeing the heartbreaking track of Bondita's deteriorating condition in Hira Mandi.
When Tara Bayi is forcing Bondita in prostitution profession,
Here Anirudh finally gets the letter and recognizes Bondita's writing.
Anirudh is super happy getting a clue of Bondita's whereabouts in Hira Mandi but it seems something more terrible is coming in his way.
Saudamini reaches Kolkata and urges Anirudh to return back home but Anirudh stays stubborn.
Anirudh will pass this time but further Saudamini will turn hurdle in Anirudh's mission saving Bondita.
Anirudh and Bondita's troubles to get double
Saudamini is not ready to let Anirudh go behind Bondita.
Saudamini's dirty plan will succeed this time or Anirudh will finally save his Bondita is worth watching next in Barrister Babu.
Stay up to date with Serialgossip.com for more entertainment news and TV serial twists.
Latest Barrister Babu Updates