Mehndi Hai Rachne Wali: Vijay expels Pallavi pushes Pallavi reckless on roads (Upcoming Episode)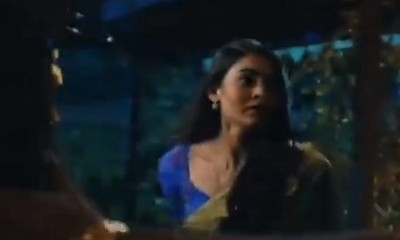 Mehndi Hai Rachne Wali: Vijay expels Pallavi pushes Pallavi reckless on roads
Star Plus TV serial Mehndi Hai Rachne Wali will see further a huge drama unfolding in the storyline.
Pallavi and Raghav's intimacy and their enmity are going to pose new problems for them.
When Sharda gets the receipt of the pregnancy test, Sulochna accuses Pallavi of the pregnancy.
This much isn't enough that when the family finds that Pallavi is with Raghav, Vijay completely doubts Raghav and Pallavi's relationship.
What happens next is quite shocking because when Pallavi returns and is accused of pregnancy, Vijay grabs Pallavi from the hand and ousts her from the Deshmukh house.
Pallavi in a major mess
Poor Pallavi doesn't know how to prove her innocence while Vijay has compelled her to never return to his house.
So, how Pallavi will now prove her innocence and what will happen next in the show.
Stay tuned to entertainment news website Serialgossip.com for more updates and the latest news of top TV shows.
Latest Mehndi Hai Rachne Wali Updates