GHKKPM: Virat and Sayi's marriage hits rock bottom (Latest News)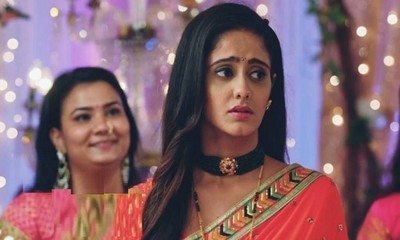 Ghum Hai Kisi Ke Pyaar Mein (GHKKPM): Virat and Sayi's marriage hits rock bottom
The upcoming latest story of Ghum Hai Kisi Ke Pyaar Mein will see Virat and Sayi's marriage hitting the rock bottom.
So far it is seen that how Sayi takes Devyani to Pulkit when Devyani gets ready as the bride for the wedding.
Virat and the family finally come to know Sayi's extreme step.
Where Virat rushes with his team to stop Pulkit and Devyani's wedding,
Herein Sayi gets Devyani and Pulkit married just before Virat's arrival.
Virat and Sayi's marital relationship hits the rock bottom when Virat fails to stop Pulkit and Devyani's wedding.
Virat still believes that Pulkit is wrong and his family is right when in actuality the Chavan's are wrong.
Teary separation of Virat and Sayi
Everything falls shattered between Virat and Sayi as Virat blames Sayi for not only breaking his trust but also ruining his family's dignity.
It would be highly intensified to watch what will happen next in the show.
Stay tuned with SerialGossip.com for more updates and the latest news.
Latest Ghum Hai Kisi Ke Pyaar Mein Updates